Sokol airbase located in Nizhny Novgorod is the only place in the world where touristic jet fighter flights are performed.
Sokol Aircraft plant is one of the largest aerospace enterprises in Russia, a cradle of Russian aviation. Founded in 1929 the Plant has manufactured 43 000 aircrafts for the years of its existence starting from propeller-driven I-5 and I-16 to supersonic MiG-25, Mig-29 and MiG-31 aircrafts.
At the present time Sokol produces new generation MiG-35 fighter, MiG-29UB training fighter, MiG-29K fighter, Yak-130 training fighter. Besides the plant is going to produce Il-114 passenger aircraft.
Apart from producing new aircrafts Sokol is also dealing with aircraft upgrade and maintenance works.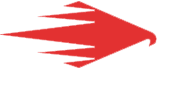 According to special permission by the Government of Russian Federation Sokol performs demonsration flights for turists onbord MiG-29 jet fighter piloted by high-qualified test pilots.

Besides unique Sokol Plant Museum is of great interest for aviation fans.
How to get to Sokol plant airbase?
There were several ways to get to Nizhny Novgorod from Moscow:
— by plane (takes about 1 hour);
— by high-speed train (takes 3,5 hours);
— by car (about 470 km along Gorkovsky highway)
We will be glad to answer your questions about MiG-29 jet fighter flights.
+7 (495) 664-31-29